I have set up app monetization on the Play Store, and here's what it currently looks like: There is a 'paid' option and free option.  However, when I open the app on the Play Store in my closed testing environment, it appears to be set up for immediate payment through the Play Store. My intention is for the app to be installed first for free, and then during the installation and sign-up process, the integrated Revenue Cat functionality will handle the payment.
Should I configure the app to be free on the Play Store. 
the first screenshot is from play store and second is from monetization setup in google dev console.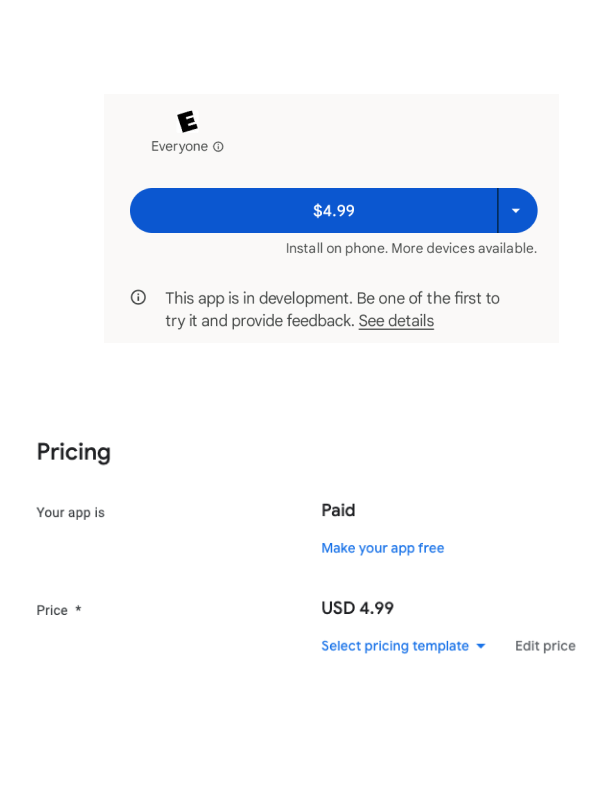 ? 
and i assume this is same for iOS aswell.
also when i click make it free i see the below. if i proceed will this effect revenucat later for fetching offers etc.., ?