Hi, I have a very similar issue to 
However, my issue is with Stripe, not Apple, so I created a new post.
This user https://app.revenuecat.com/activity/4f1862c1/event/3f78f0bd-5bed-4de8-8772-8e4be182707d had a billing issue and cancellation on 2/1.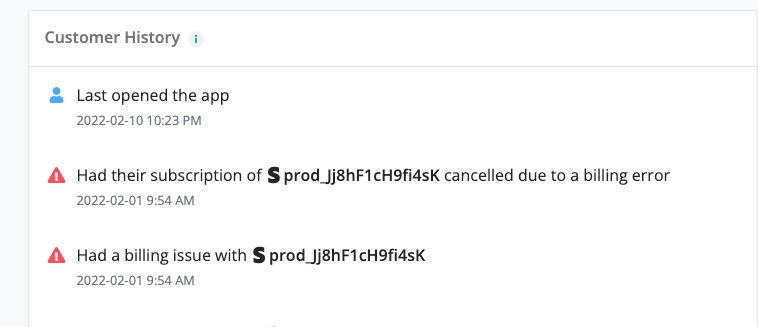 While on Stripe, they had several more events and no cancellation event.
payment failed on 2/1. This matches with revcat
payment failed again on 2/8. Not found in revcat
payment succeeded on 2/12. Not found in revcat
No cancellation event is found in Stripe.

Can you clarify if there was an error on Revcat's side, or if this is intended behavior? If it's intended, what's the recommended way to handle this scenario?