We are excited to announce that we have worked with Stripe to launch an app inside Stripe's App Marketplace! Rather than context switching between RevenueCat's customer details and Stripe's customer profile in multiple windows, the RevenueCat App combines RevenueCat data into a single page view within Stripe.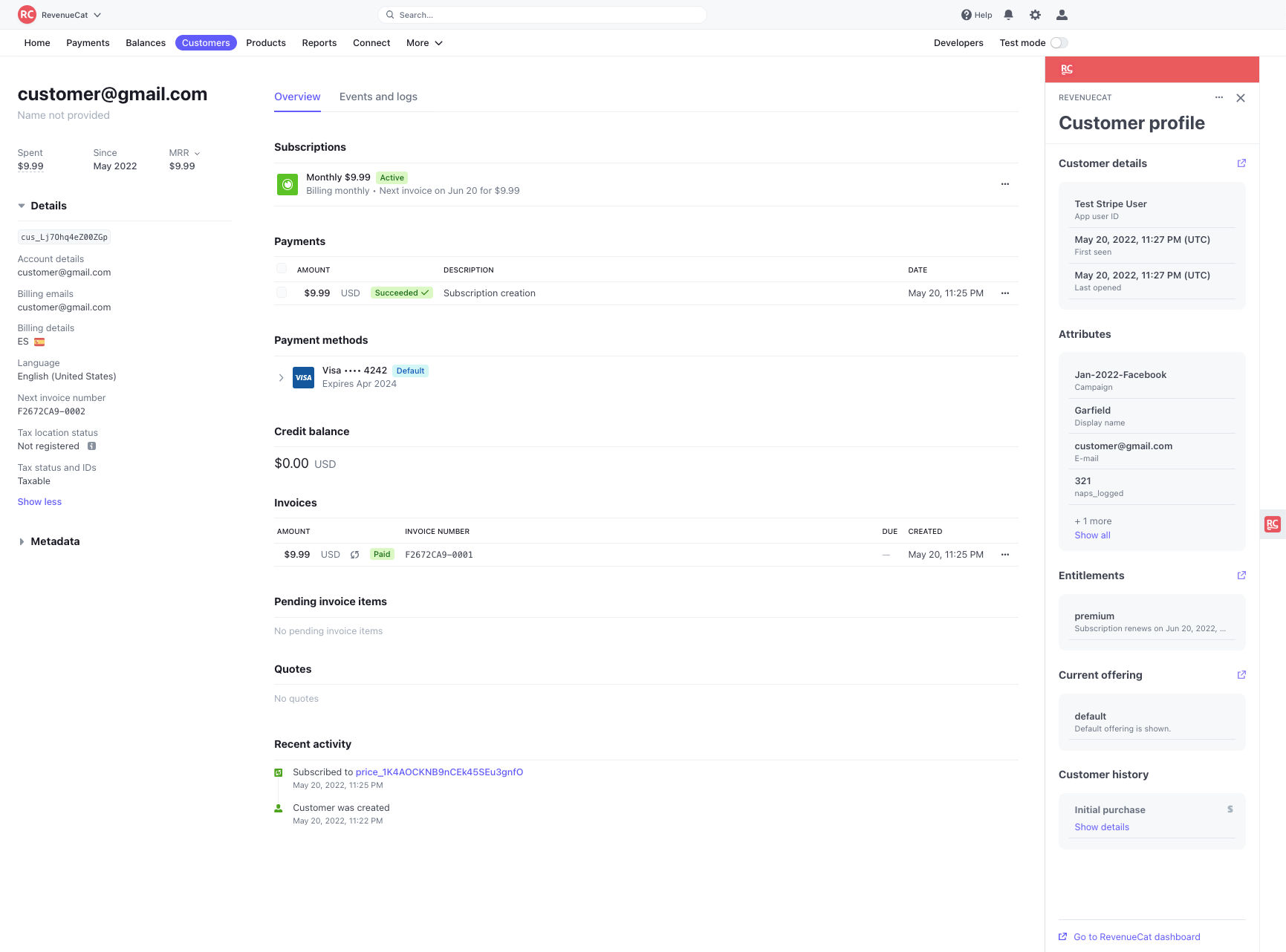 You will be able to do the following:
Quickly navigate to RevenueCat Customer and setting pages with convenient buttons 
View RevenueCat customer metadata such as app user ID, last seen RevenueCat SDK version, last seen locale, and timestamps when your customer interacted with your app

View transaction events for Stripe, as well as cross-platform purchases across Apple App Store, Google Play Store, and Amazon Appstore 
For instructions on how to install this app to your Stripe dashboard, visit our docs here.
We hope this new flow makes it easier for your team and stakeholders to manage Stripe subscriptions! As this is the first iteration, we will work to update our app over time as new capabilities are added. As always, we are open to any feedback or suggestions that you have. Let us know in the thread below!