This is using the latest Flutter library on Android for subscription products.
We have a live app and an Android customer has reported seeing this error.
Right now we dump it out to the screen, which isn't very user friendly. But here it is: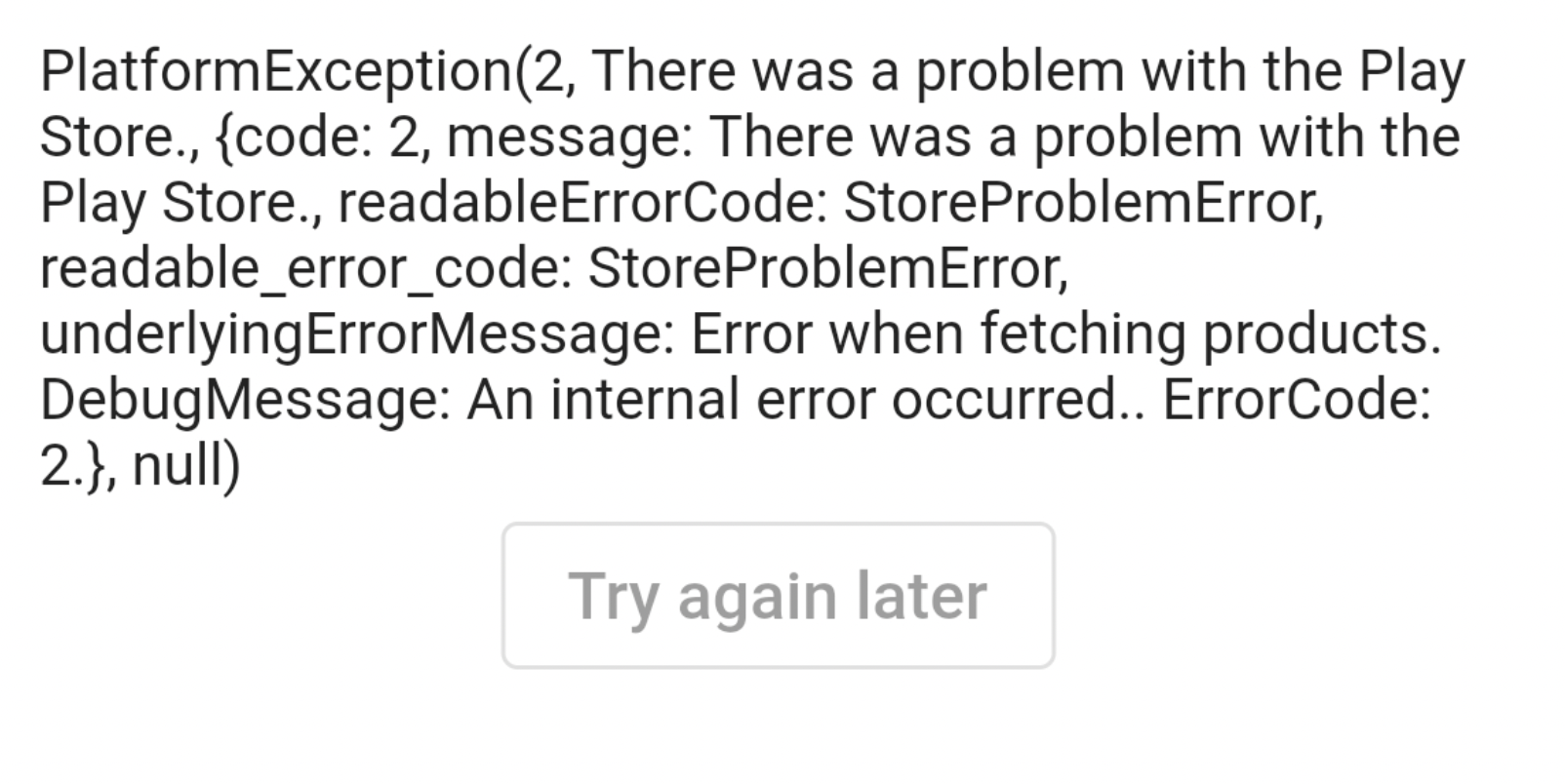 Any idea what could be causing this, we only know of it affecting one customer so far with thousands of successful subscriptions.
Thanks