I'm creating a new offering to run an experiment, I've done this a few times before. All of the products are approved by apple and in use in production.
I've created the new offering in RC (pro_annual_higher) and it shows ⚠️ 0 packages: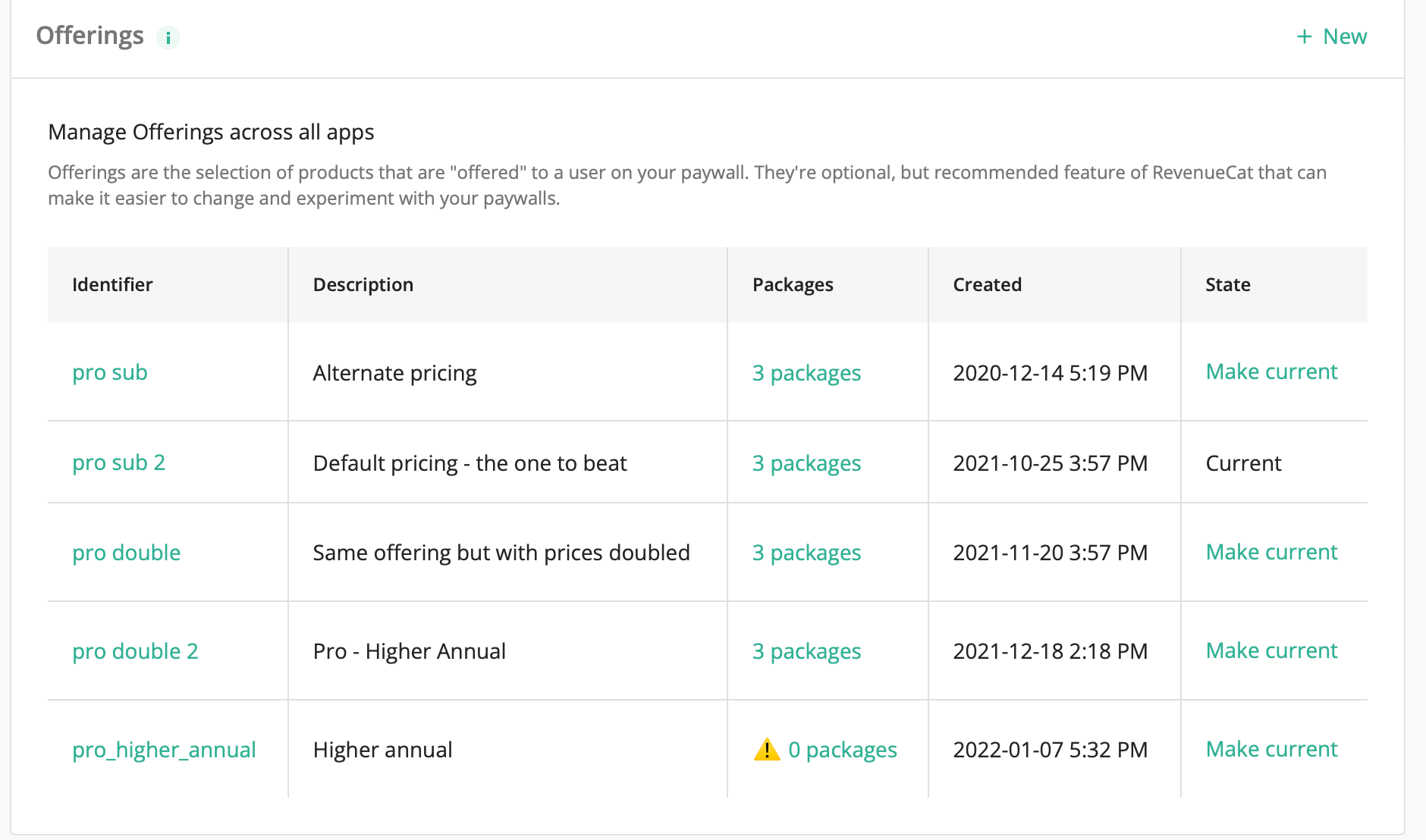 but when I click on the package, it shows that there are 3 packages associated with it: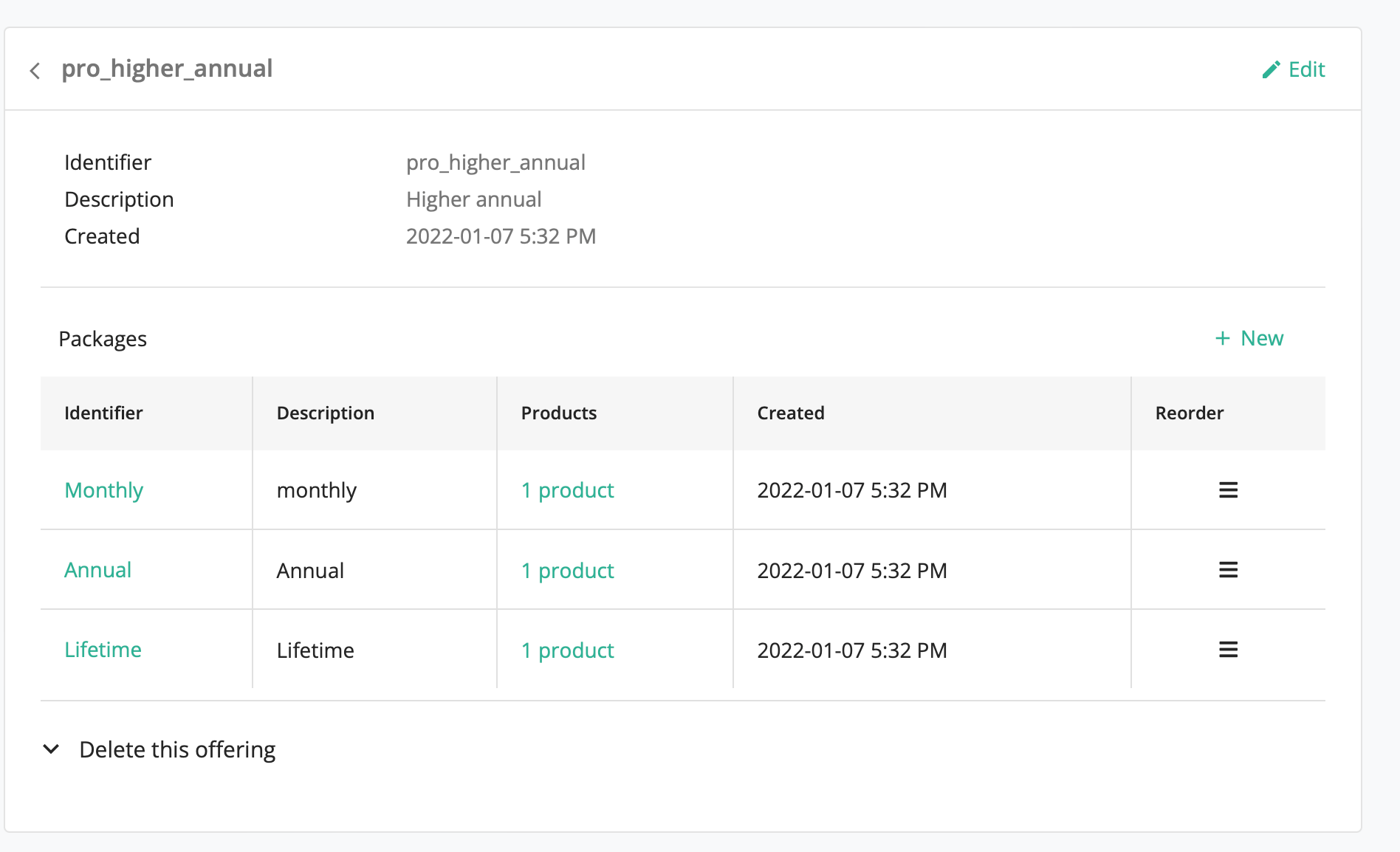 Will this work in an experiment? Or will there be no products shown?
Cheers
Lewis