Hi!
I have a social app for which I want to implement something like Twitter's super-follows. Basically the flow goes like this:
User A can apply via email for eligibility for super-follows.
We manually set user A's metadata to reflect that they can now be super-followed.
When user B tries to super-follow user A, they have to buy a subscription to user A's paywalled posts.
As long as user B's subscription is active, they can view user A's posts.
User B can buy an unlimited number of super-follow subscriptions to other users' posts.
Does this make sense? Can this be implemented via RevenueCat?
I'm adding images of how this looks for Twitter for reference:
Subscription screen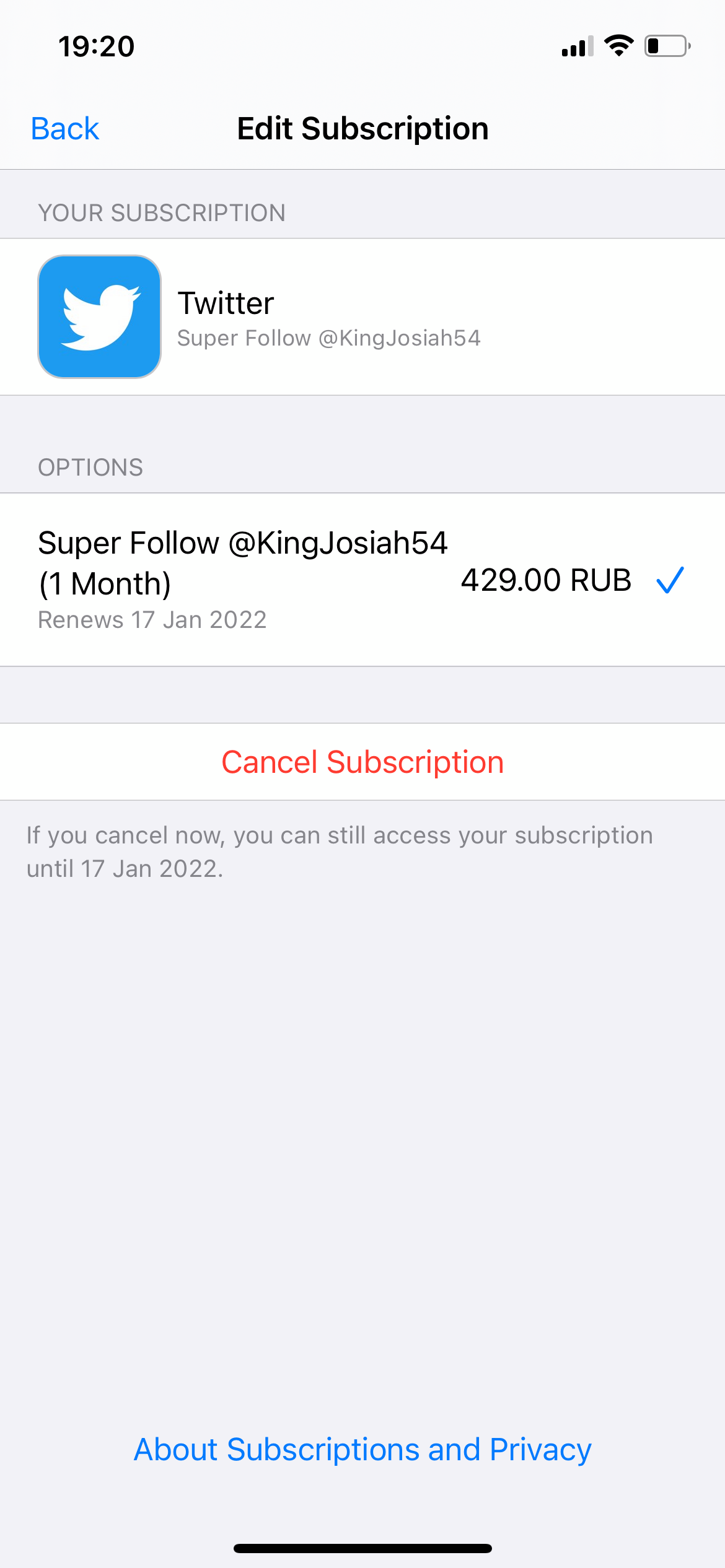 Subscriptions screen in settings (note the custom text for that particular super-follow of the user)