The revenue amount reported by RevenueCat did not equal the amount I expect, so I want to update my mental model. What am I missing?
I've set the price to 24.99 USD. The Mr. Google set the price across the globe accordingly. The list price in Germany is 28.99 EUR including 19% VAT. 

So the price shown to user is 28.99 EUR. The 5.51 is deducted as a VAT.
Then there was a purchase.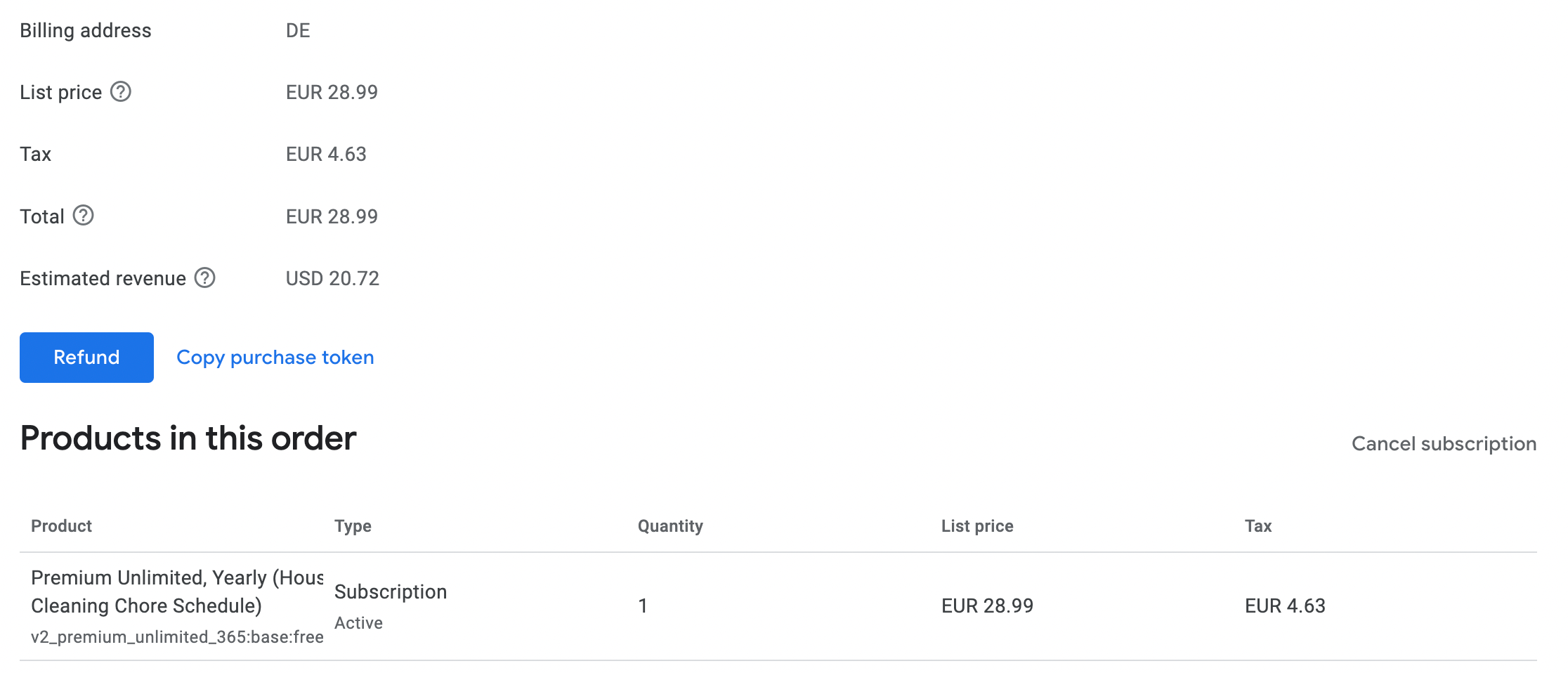 List Price: OK
Tax: 4.63… Weird, that it's not 5.51 as stated about, but… Okay.
Estimated Revenue: OK. This is how what I expect to get after setting the price to 24.99 USD and deducting 15% Google's share. It's not exactly 85%, and I guess that's because of conversions from USD to EUR. Bacause this is fine:

What looks really, really out of scope is this:

I'm seeing a List Price with the User's country tax. And the revenue which is reported by Revenue Cat for this transaction is this:

24.714 USD.
(I've double checked the receipt id, it is the proper transaction).
The questions
Is that the List Price I'm seeing in Revenue Cat? i did not dig into this before but was quite sure I'm getting the price without the user country tax, because why I would even need to know that.
Why the revenue reported by RevenueCat is 24.717 (which is way to high) while Google Play Orders data state it's 20.72 (which look proper)?